I love to travel and have had quite a few margaritas while on my adventures over the years. While every day is a great day for a margarita, many people get stuck with the classic lime and tequila recipes, but there is a whole world of creative margarita recipes waiting to be explored.
I have compiled a list of tasty concoctions that are begging to be mixed and sampled. So, let the celebration begin!
Chamoy Margarita – Rita's on the River, San Antonio, TX
This is a personal favorite from the San Antonio Riverwalk. Dressed with Lucas and a chamoy stick, it has a tangy little kick. Salty, sweet, sour and spice makes ALL your taste buds feel nice!
2. Bark at the Moon – La Puerta, San Diego, CA
Bark at the Moon is the spiciest cocktail on La Puerta's drink menu. It features a soul-burning chile pepper mixed with Dos Lunas Reposado, fresh lime, agave, and a hint of serrano. The heat is not for everybody, but if you are looking for spicy – look no further!
3. Prickly Pear Margarita – Red Mountain Resort, St. George, Utah
This margarita is almost too pretty to drink! The Prickly Pear is as tasty as it is beautiful. It is the perfect combination of agave and prickly pear. This one is definitely Instagram-worthy!
4. El Diablo – Lone Star Taco Bar, Boston, MA
The El Diablo stands out for its spicier twist on the traditional margarita. Made with reposado tequila, mezcal, lime, jalapeño, and habanero agave syrup served over ice with a chili-lime salt rim. A taste of Texas in the heart of Boston.
5. Viva Mexico – Royalton Suites, Cancun, Mexico
I love the name of this next drink, ¡Viva Mexico! I just want to shout it over and over as I sip on this minty, watermelon margarita. Why? Because I love Mexico and cannot wait to visit this beautiful country again. Hurry up November!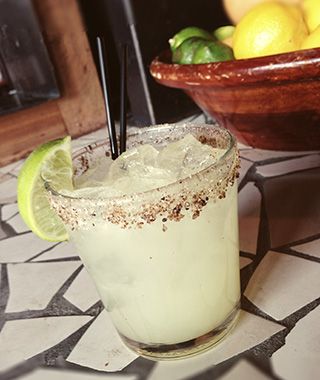 6. Mezcalarita – Barrio, Seattle, WA
As you can see, I like my margaritas spicy. The Mezcalarita is made by blending with Del Maguey "Vida" mezcal, high-end Giffard triple sec, fresh lime juice, and honey syrup. Then, topped with topped with sal de gusano, a traditional salt from the Oaxaca region of Mexico, created from dried agave grub worm, salt, and chile.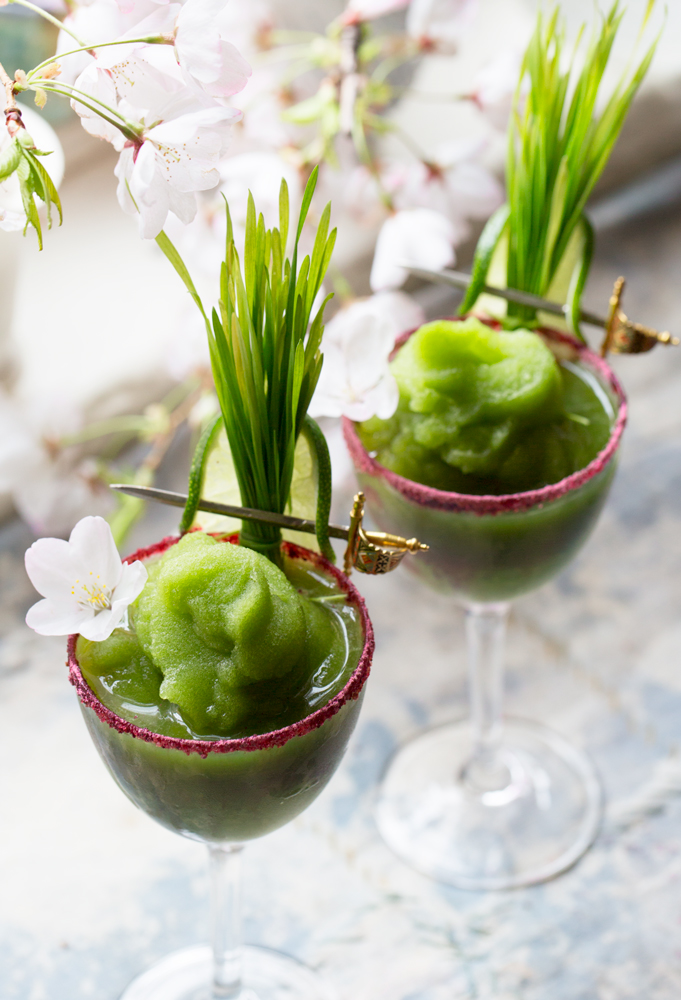 7. Wheatgrass Margarita – Grand Velas, Los Cabos, Mexico
I know most of you will think I'm crazy, but I do love me some wheatgrass! Somehow, it becomes more palatable, and downright delicious, thanks to tequila and her sidekick simple syrup. If you ever get the chance to visit Grand Velas Los Cabos, you have to try one!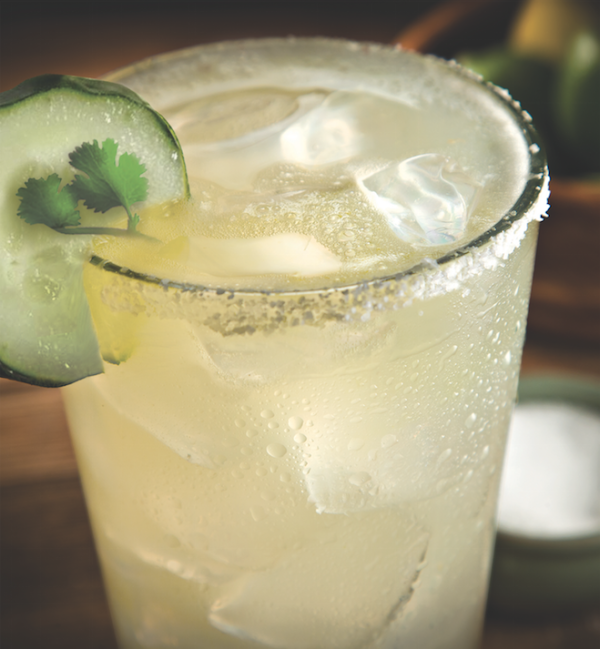 8. Cucumber Cilantro Margarita – Macayo, Phoenix, Arizona
The bartenders at Macayo in Phoenix expertly balance Herradura Reposado Tequila with cilantro and cucumber to create a delicious margarita that pairs perfectly with tacos.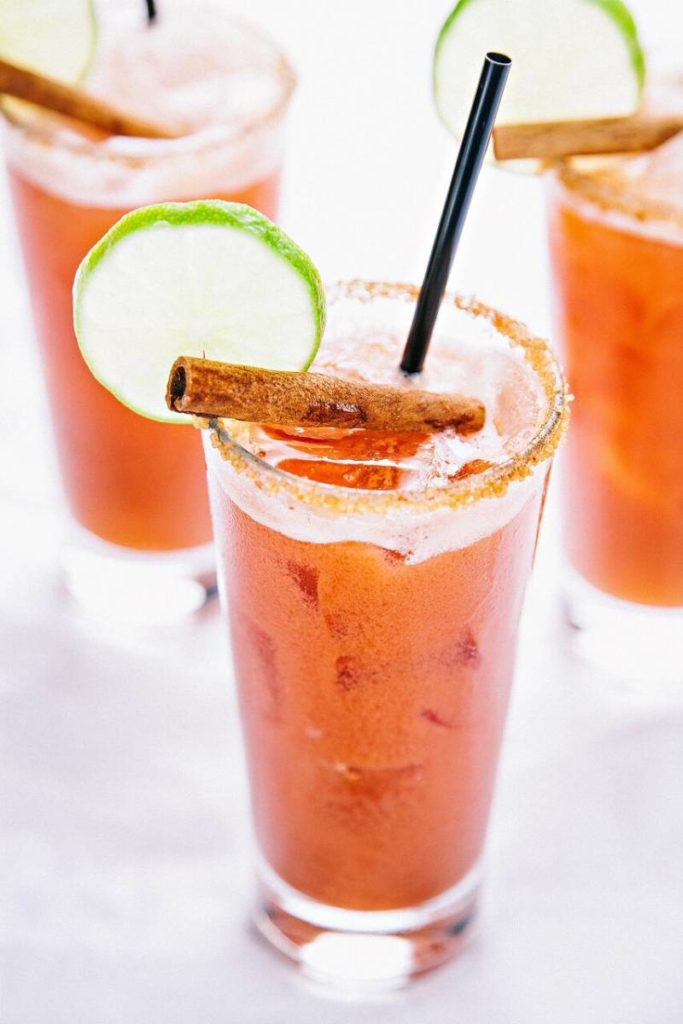 9. El Churro Margarita – Don Chido, San Diego, California
This dessert cocktail is made with cinnamon-infused El Jimador Blanco Tequila, Licor 43, lemon and lime juices, cinnamon, and agave. The margarita is dressed with lime, a cinnamon stick, and a sugared rim to finish it off.
10. Pancho Peppers Margarita – Panama Jack Resorts, Playa del Carmen, Mexico
This margarita is perfect for someone who loves the flavor of peppers but doesn't prefer a drink that is too spicy. Bell peppers are the secret ingredient. Combined with orange and lime juice (and of course, tequila), this cocktail is filled with flavor but will not set your taste buds on fire.
Lisa Crow contributed to this article. She is a travel writer and lifestyle blogger based in Waco, Texas. Lisa is the Head of Content at Gigi's Ramblings and L&S Freelance Writers. She spends her free time traveling when she can and making memories with her large family which consists of fourteen children and eleven grandchildren.