When you are in New York City, it is a given, you must visit Central Park. Your trip is not complete without treating your family to the Central Park experience. Whether you plan on doing a self-guided tour or taking part in many of the tours that are offered throughout the park, this article will cover some of the must-see attractions that your kids will love.
The History of Central Park
Construction on Central Park began in 1857, becoming the first urban park in the United States. The design was the brainchild of superintendent Frederick Law Olmsted and architect Calvert Vaux.   It took more than 10 years to come to life, costing the city of New York millions of dollars. More than 1,500 residents lost their homes and land to make way for the expansive 840-acre construction.
During the early years, Central Park was most frequented by the wealthy, but over the years it evolved into a park of the people. The last century has brought more practical uses to the park. Today, it is the main outdoor recreation hub for New Yorkers.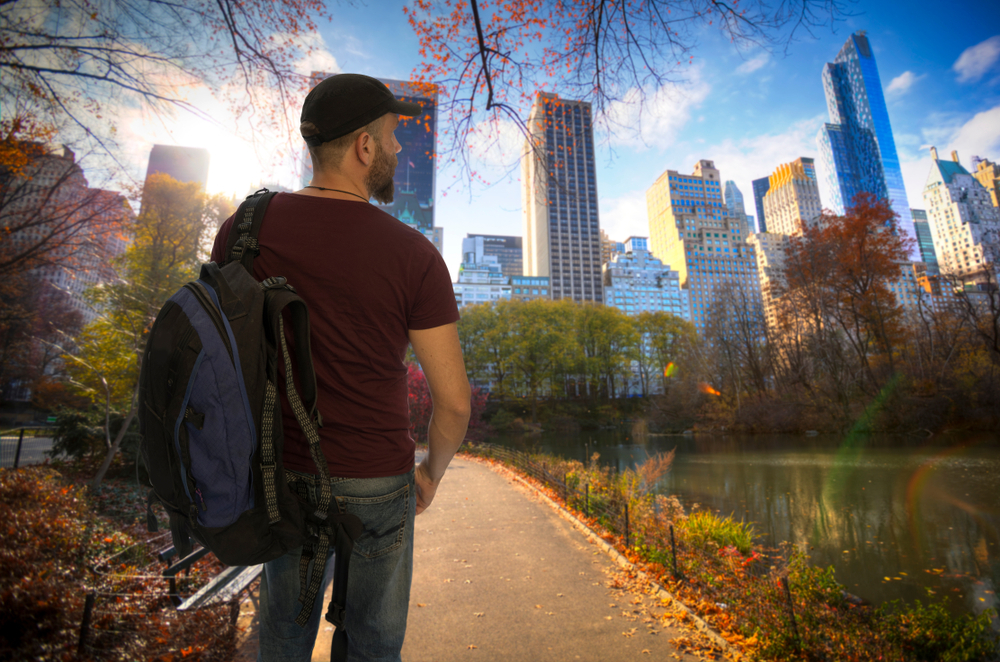 Experiencing Central Park
There is so much to see and do, that families may be at a loss for where to start. We have a few suggestions for the best ways to see the park when you have children in tow.
Central Park Rickshaw Tours. Rickshaw tours are a fantastic way for families with children to explore the park. One-hour tours are available along the lower loop where you will find some of the best kid-friendly attractions, including the carousel, the Chess and Checkers House, Heckscher Playground, Wollman Rink, Umpire Rock, Bow Bridge and the Children's Zoo. If you would like to explore a little more, there is also a two-hour tour that covers everything in the one-hour tour plus attractions like the Great Lawn, Belvedere Castle, Turtle Pond, the Museum of Natural History and the Jacqueline Kennedy Onassis Reservoir. If you prefer to see the entire park, your family can reserve a private 3-hour tour.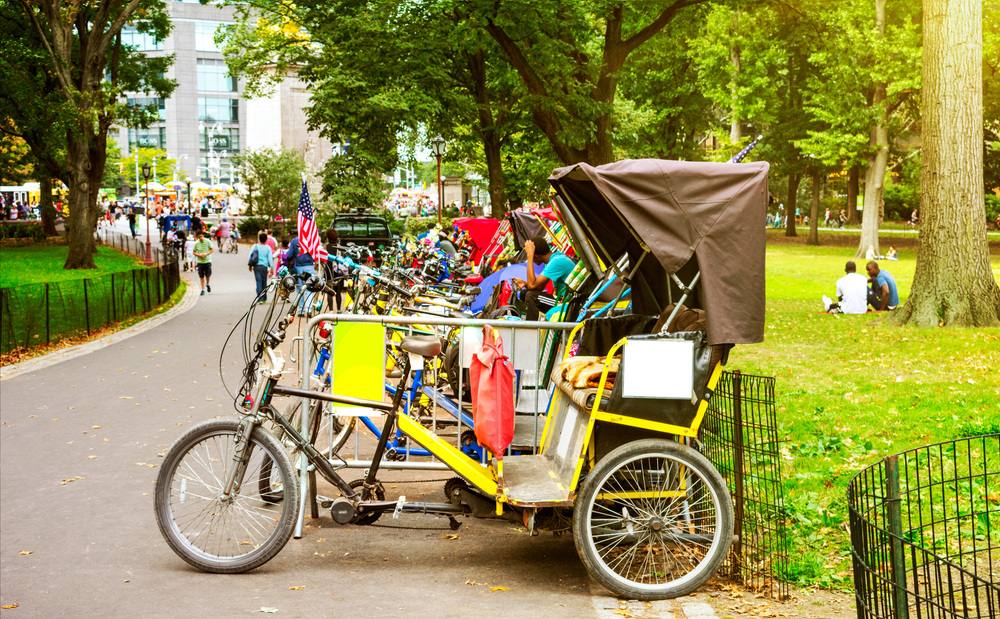 Horse and Carriage Rides. Horse and carriage rides are another idea for touring Central Park. You will find several options available throughout the grounds that vary by length and price. Generally speaking, when on a carriage tour you can expect to see sites, such as The Lake, Heckscher Playground, Tavern on the Green, the Upper West Side and Bethesda Fountain.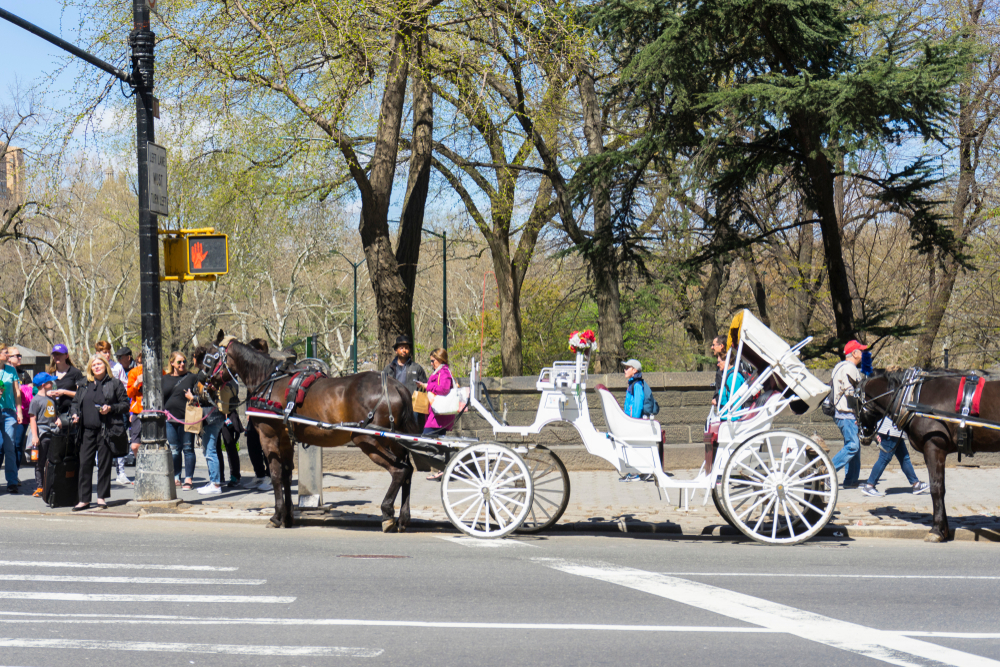 Bike Tours. If you are looking to get a little exercise, bike rentals and tours are an option. Adult bikes, children's bikes, tandem bikes, baby seats and baby trailers are all available. You can choose from guided or self-guided tours. If you choose to have a guide, you can expect to see popular attractions, such as Belvedere Castle, Wollman Rink, Gapstow Bridge, Conservatory Garden, Shakespeare Garden, the Loeb Boathouse and more.
Kid-friendly Attractions in Central Park
Once you've taken in all the sites on your Central Park tour make sure you check out these popular kid-friendly attractions:
Central Park Zoo
Alice in Wonderland statue
Belvedere Castle
Heckscher Playground
Umpire Rock
The Carousel
Wollman Rink
The Boat Pond
The Dairy
Lisa Crow contributed to this article. She is a travel writer and lifestyle blogger based in Waco, Texas. Lisa is the Head of Content at Gigi's Ramblings and L&S Freelance Writers. She spends her free time traveling when she can and making memories with her large family that consists of six children and ten grandchildren.