The warm clear blue waters of the Atlantic set Miami apart from other coastal destinations. Known as one of the country's top vacation spots, Miami is famous for its beaches, nightlife, shopping and restaurants.
As I've probably mentioned before on Gigi's Ramblings, Miami is also referred to as the cruise ship capital of the world. On any given day, a large number of party, sightseeing and Caribbean-bound cruise liners can be seen departing its busy port.

The upscale hotels, specialty boutiques, art festivals and numerous sports activities attract visitors from all walks of life. For those who are planning on visiting, I have compiled a list of 5 family-friendly beach destinations you can visit year-round.
Bal Harbour
Situated in the upper tip of Miami Beach, Bal Harbour is known for its charming character and gorgeous azul waters lined with powdery beaches and tropical gardens. Interestingly, Bal Harbour has more millionaires per capita than any other U.S. city, listed by Discover Homes Miami as an exclusive neighborhood, known for its wealthy residents, swanky oceanfront hotels, resorts and private homes.
With less than 3,000 permanent residents, Bal Harbour is a peaceful enclave located along the Atlantic shoreline. Shopping in the trendy Bal-Harbour Shops open-air complex, is popular among tourists and locals alike, featuring top designers like Louis Vuitton, Prada, Ralph Lauren, Versace, Chanel, Hermes and Burberry among many others.
Although beaches can only be accessed through the hotels or clubs, they are beautifully pristine and among the most protected coastal areas in the nation. Bal Harbour is the ideal place for those looking for peace and quiet along an uncrowded stretch of sand.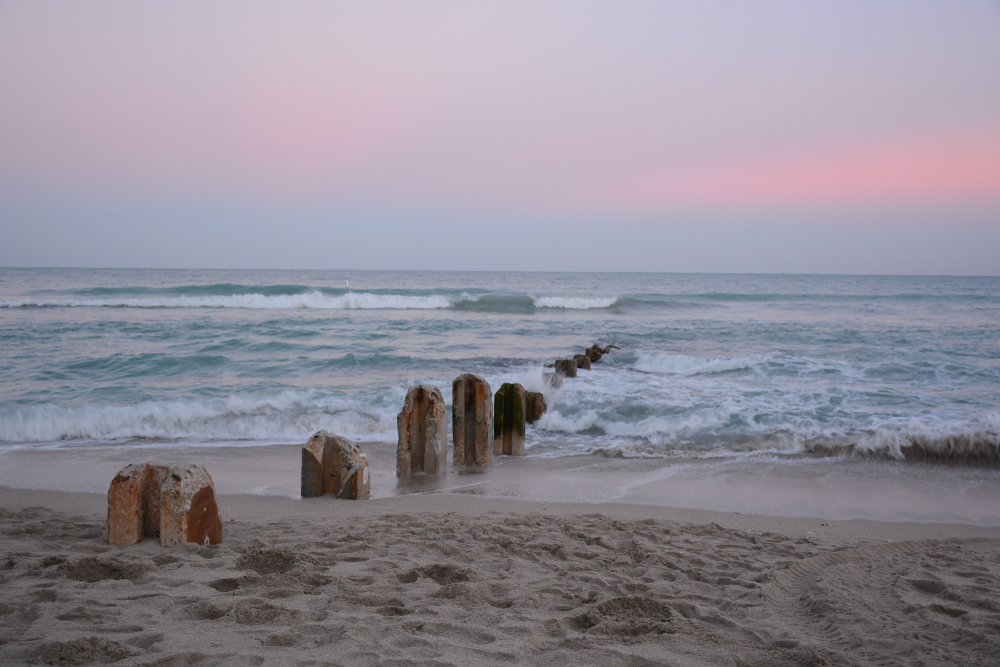 Haulover Beach
With fine, sugary white sand and surf that stretches for miles, Haulover Beach is a fantastic family destination. The beach is ideal for both swimming and surfing, drawing visitors from all over the US and Canada.
Haulover has found itself at the top of many best beaches lists over the years. This is primarily due to its beautiful scenery and year-round phenomenal weather. It sits in a perfect spot right between the Atlantic Ocean and the Intracoastal Waterway.
I should mention for those parents traveling with little ones, the area is also home to South Florida's most well-known nude beaches, a very popular gay nude beach and even a dog beach; not to worry, however, as each area is clearly marked for visitors.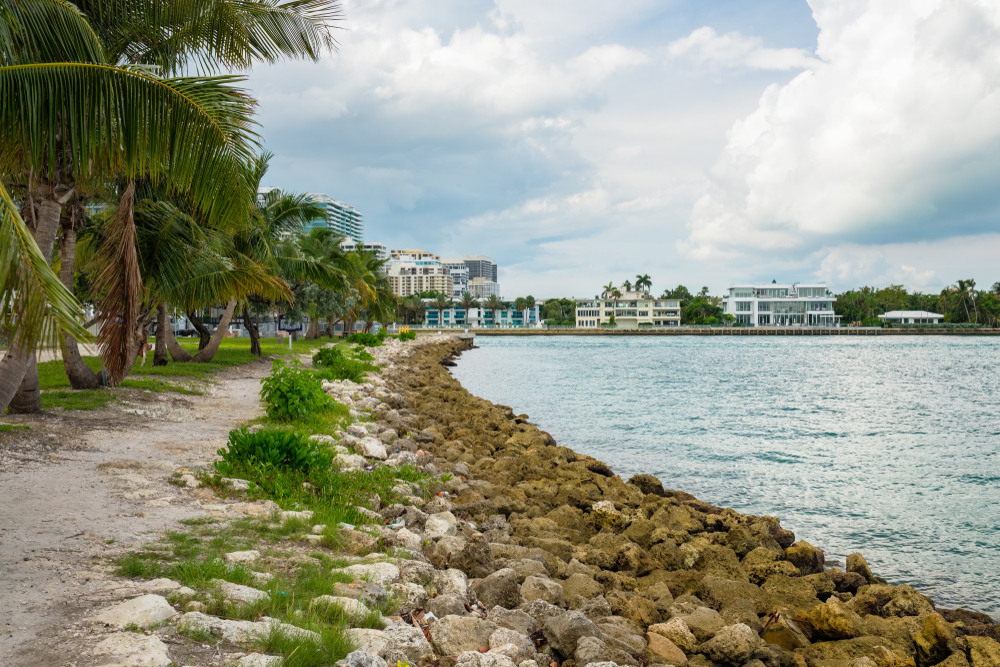 Sunny Isles Beach
Centrally located between the Atlantic Ocean on the East and the Intracoastal Waterway on the West, Sunny Isles can be found just north of Miami Beach. Sunny Isles is home to several world-renowned restaurants, theaters and nightclubs, which dot the oceanside boulevard. The beach features some of Miami's most spectacular ocean views, with white sand stretching for miles.
Well-kept public parks and plenty of safe places for children to play make Sunny Isles Beach one of the top family destinations in Miami. Easy access to shopping, spas, golf, tennis and water sports make this top spot that much more desirable for those seeking an adventurous getaway.

Once known as Motel Row in the 1950s, today Sunny Isles is a popular tourist destination with visitors coming to enjoy both its natural beauty and commercial appeal. And did I mention the beach has one of the most breathtaking sunrises in the world?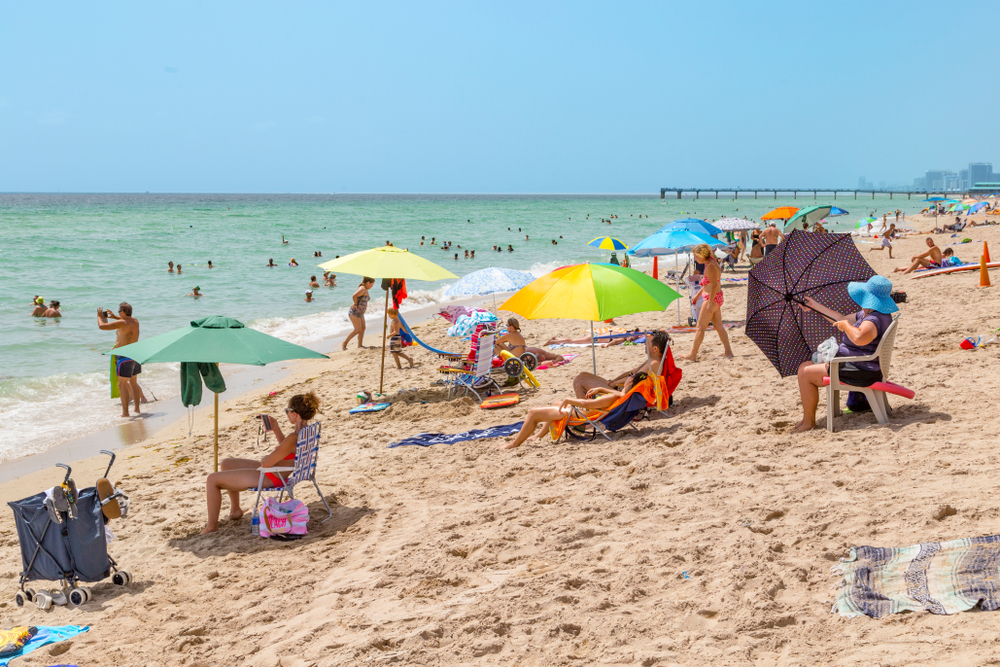 Bill Baggs Cape Florida State Beach
Bill Baggs Cape Florida State Beach is a quiet and serene alternative to Miami's more notorious beaches. Located right on the tip of Key Biscayne, it is also home to the Cape Florida Light, a historic lighthouse and the oldest standing building in Miami-Dade County.
This beach certainly doesn't lack in beauty or charm and there is an abundance of activities. Walking and bike trails wind through plush grounds of native vegetation. Avid fishermen and families wanting to cast a line can purchase bait and tackle on the seawall along Biscayne Bay.
Visitors can take advantage of the two onsite restaurants, the Lighthouse Café which faces the beach, and Boaters Grill, located on a secluded lagoon. Both restaurants serve authentic Cuban food, sandwiches and beverages. A relaxing beach day on beautiful Key Biscayne is a treasured Miami pastime.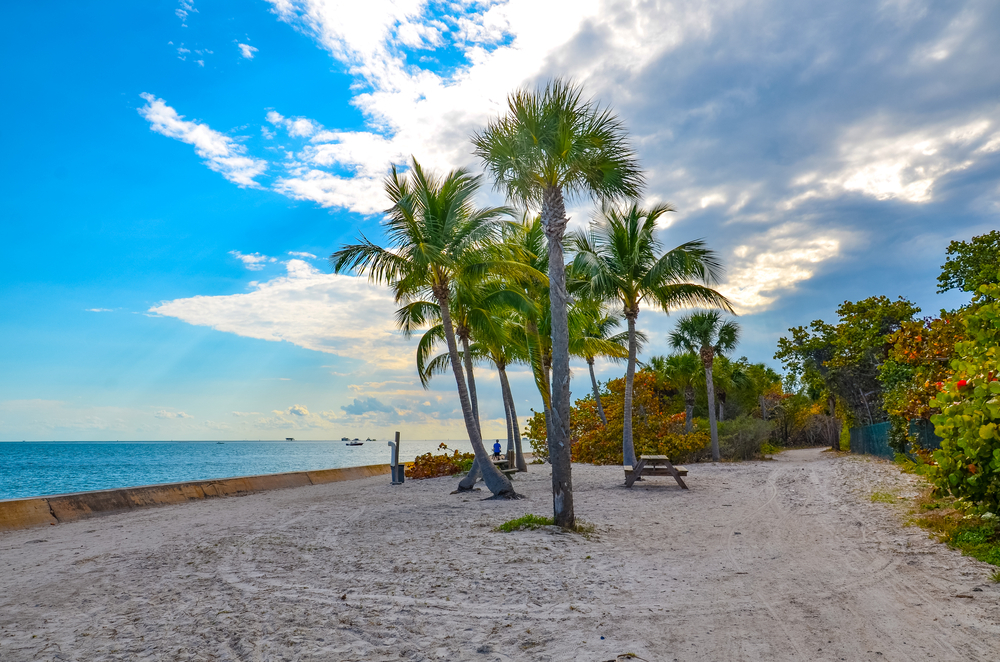 South Pointe Park Pier
South Pointe Park Pier is a popular spot among families with children. With a more private and secluded beach area, a playground with a water park, a fishing pier and easy access to nearby restaurants and amenities, South Pointe is the perfect choice for relaxation and unwinding. With an ideal location at the southernmost tip of Miami Beach, it is also a great place to gaze at the cruise ships as they come and go while relaxing on the beach.
The Pier extends into the Atlantic Ocean and is popular among local fishermen, conveniently equipped with stations for cutting bait and washing fish. When it's crab season, you'll find plenty of folks carrying bags of seafood and claws from the nearby restaurants. The large park flourishes all year and offers walking paths, lush greenery and panoramic views of the ocean.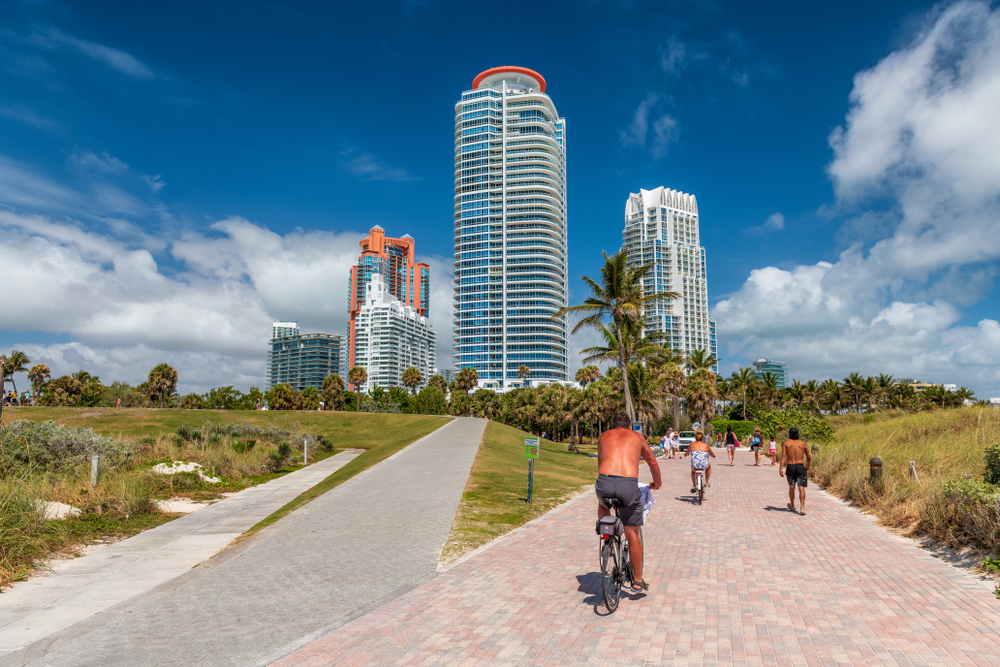 Lisa Crow contributed to this article. She is a travel writer and lifestyle blogger based in Waco, Texas. Lisa is the Head of Content at Gigi's Ramblings and L&S Freelance Writers. She spends her free time traveling when she can and making memories with her large family that consists of six children and ten grandchildren.